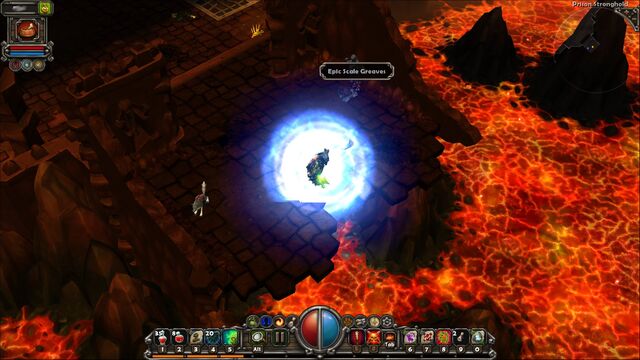 The Molten Prison covers floors 21 through 24. Complicated layout and lava theme characterize this former prison overtaken by the goblins.
Monsters
Edit
Goblins

Goblin Stabber
Crazed Goblin
Goblin Chanter
Goblin Healer

Troll Juggernaut
Ad blocker interference detected!
Wikia is a free-to-use site that makes money from advertising. We have a modified experience for viewers using ad blockers

Wikia is not accessible if you've made further modifications. Remove the custom ad blocker rule(s) and the page will load as expected.