Staff Mastery is an Embermage skill in Torchlight II. It is the level 1 passive skill from the Frost tree.
Description
Edit
Your skill with staves lowers the elemental resistances of enemies when you strike them. The effects are also applied to any skill using staff damage and are cumulative with each hit.

Shocking Burst does not proc this.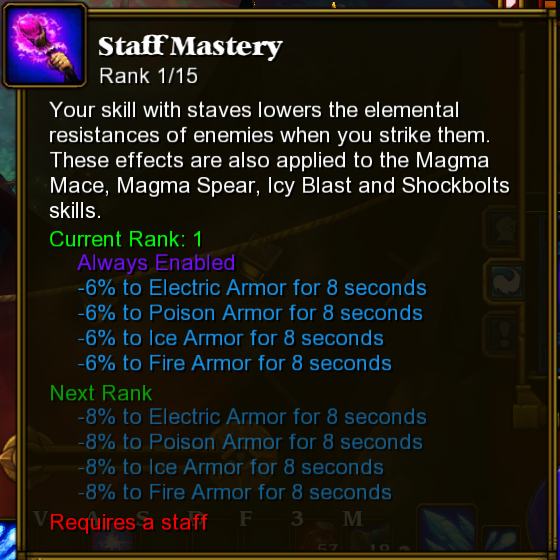 Ad blocker interference detected!
Wikia is a free-to-use site that makes money from advertising. We have a modified experience for viewers using ad blockers

Wikia is not accessible if you've made further modifications. Remove the custom ad blocker rule(s) and the page will load as expected.